Whether you're thinking about bringing a new pet into your home or already have pets in your family, you'll definitely want to keep your furry companions in mind when it comes time to replace the flooring in your Melbourne home. After all, your pets likely spend a lot of time on the floor (especially if they're not allowed on the furniture!). Furthermore, when you choose a pet-friendly floor covering, you can reduce wear and tear while saving yourself time and hassle on maintenance as well.
Not sure where to begin? We've got some recommendations for you.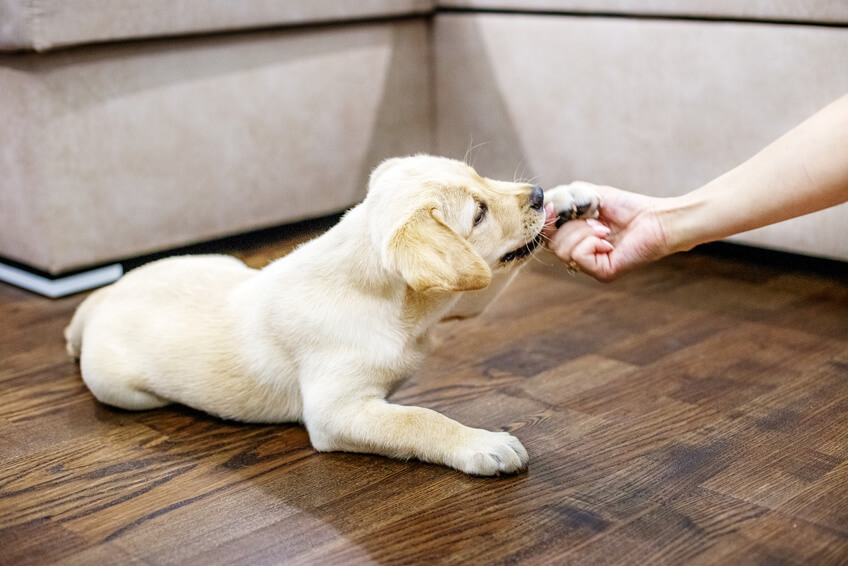 Laminate or Timber Floating Floor
Laminate flooring or timber floating floor coverings make for great options for pet owners; these materials are durable, so they can withstand wear and tear from your pet's claws and even the weight of a heavy dog scampering around. If you opt for timber floating flooring, you'll also enjoy the added benefit of being able to re-sand and re-finish your floors down the road, depending on the product chosen. And of course, the solid nature of these floors makes it easy to sweep up pet hair and lightly mop spillages. These flooring options are ideal in just about any living space in your home.
One potential drawback to consider with laminate or timber, however, is the fact that they can be a bit hard on your pet's paws. If you choose this floor covering, you may want to consider putting down area rugs for added softness, or setting out a cosy pet bed so your pet isn't sleeping on the hard floor.
Vinyl
Another pet-friendly option to consider is that of vinyl flooring, which comes in a variety of styles. Many vinyl floor coverings are designed to look similar to real wood. As an added bonus, vinyl flooring is waterproof, so it's durable enough to withstand pet "accidents" as well as water bowl spills. This type of flooring is ideal in kitchens, dining areas, and even bathrooms. Vinyl is also a bit softer than laminate or timber, so it's more comfortable for your pet.
Carpet
Carpeting can be a pet-friendly option so long as you place it in the right rooms of your home and choose a carpet that has some kind of stain protection built in. Carpet is by far the most comfortable floor covering for your pet's feet, and it's great for bedrooms where pets may want to snooze next to your bed. It does require a bit more cleaning, however, as pet hair (and stains) can become set in deep within the fibres of the carpeting itself. It is recommended that you have your carpets professionally cleaned about once a year to avoid this issue when you have pets.
These are a few of the most pet-friendly options when it comes to flooring for your Melbourne home. With these pros and cons in mind, you can make a better decision for your next purchase. And of course, be sure to shop Complete Carpet Co. for all your flooring needs!