Choosing the right flooring for your home can feel daunting, with the options seeming like they have equal pros and cons.

So? What are the best flooring options for Australian homes? We're breaking it down for you – the options are;
Carpet

Laminate

Timber

Bamboo flooring

Vinyl
In this blog post we'll cover each option and the benefits along with where they are best suited in your home.
Carpet
Carpet is the perfect addition for any space where you want to add warmth, comfort or sound-deadening properties – making it perfect for your bedrooms and secondary living spaces. It's not recommended for high-traffic areas (which is why you'll often find a mix of flooring surfaces in a home).
Carpet is available from a massive range of A-grade seconds, factory first over-runs and discounted lines, meaning there is something to match every budget. It's also available in a virtually endless array of colours, styles and textures.
Laminate
A DIYers dream, laminate is an affordable option and is a popular choice because it's SO EASY to install, taking just hours but lasting years to come.
Contrary to the old wives tales, laminate flooring is not made out of plastic – it looked a bit like this in the early years because thanks to a sacrifice of appearance and design in favour of affordability.  Laminate flooring is made up of four layers; wear, design, core and back layer and innovative manufacturing has led to laminate looking more like solid hardwood or stone without losing any of its affordability.
It's stylish, low cost and comfortable under foot (and it might be JUST what you're looking for but hadn't considered.)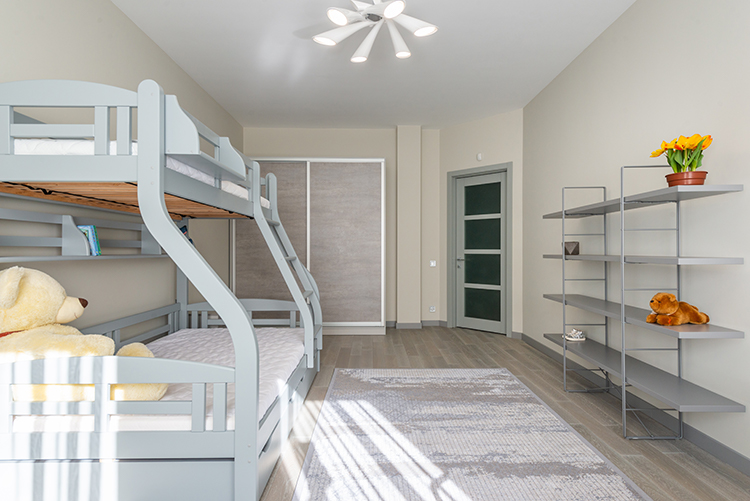 Timber Floating Floor
Instantly add beauty, elegance and that overall wow-factor to your home with our timber floating floor range made from environmentally friendly timbers.
Modern timber floating floors are the closest to real timber that they have ever been, even to the point where they can be sanded and refinished if needed. Timber floating floors are durable and affordable, providing a simple way to add value and class to your home's interior.
If you're looking for a hard flooring finish and wondering what will fit into your budget call into our Bayswater or Blackburn store today to look at the fantastic and affordable range of timber floating floors on offer.
Bamboo Floating Floor
One of nature's MOST sustainable materials, bamboo is naturally stronger than hardwoods like oak and beech that are typically used for flooring. In fact, it can be up to TWICE as strong as traditional hardwood flooring.
As well as being durable and environmentally friendly, bamboo flooring is incredibly easy to install over existing subfloors, enabling customers to transform the appearance of a room quickly and with little mess.
Vinyl
Do you have little feet or paws pitter-pattering their way around the hallways, leaving droplets trailing behind them as they go?
Vinyl is water resistant, inexpensive and quieter than timber flooring – it's a very solid flooring solution for homes with kids or pets. It's shaken off an old-fashioned reputation and has become a popular choice for budget conscious families with an eye for style.
You'll love our wide selection in-store of the leading brands in Laminate flooring, Timber and Bamboo flooring. We'll help you select the flooring that's right for you.