When you're looking at renovating an existing space or building new, you're likely to focus in on the longevity of the materials you're sourcing. 
And you would be right to do that.
But there's a little bit more to it. If you work a little bit for your floors? They'll work harder for you. Prevention is better than the cure! So here it is – five of our top tips for keeping your flooring "looking nice" for longer.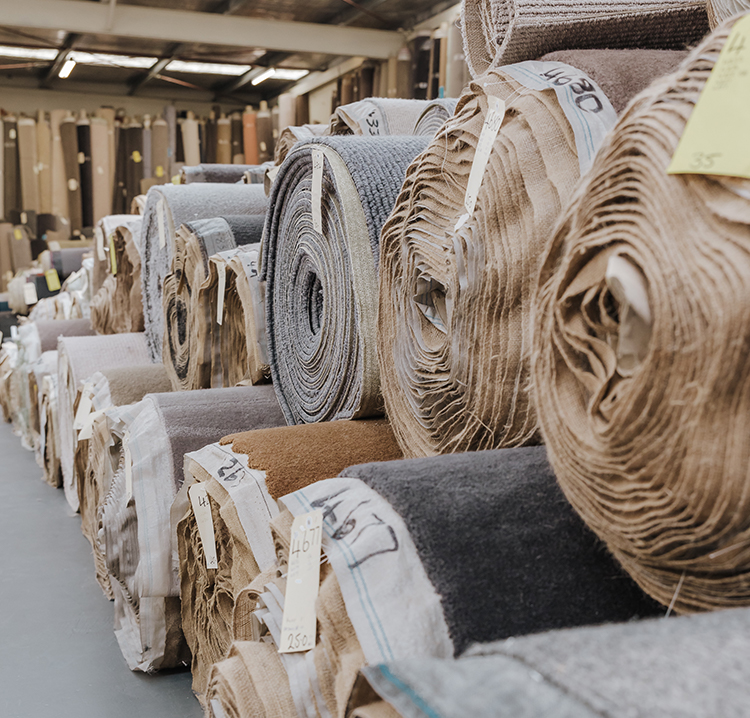 ONE
Choose your materials wisely!
For example, with regular vacuuming and occasional deeper cleaning (like steam cleaning), carpet will maintain its attractive texture and appearance. Between cleans, carpet does not show off dust, cultivating a clean aesthetic. Carpet won't scuff or scratch or require significant maintenance such as buffing, sanding or re-coating.
But – on the other hand, timber flooring is so durable. It may need to be refinished, but not for many years. It also doesn't absorb allergens and dust so it can be a better choice for those with asthma, allergies or other respiratory issues.
The right flooring is out there, we promise.
TWO
Clean those floors the way they like it.
Just like we have shampoo for dry hair, oily hair and everything in between, your floors need you to fulfil their needs.
Take laminate – you should vacuum, dust or wipe with a lightly damp mop. Don't use soap-based detergents (that can leave behind a dull film) and avoid over-wetting.
Is it vinyl you're caring for? Sweep with a soft brush or vacuum, then wipe with a damp mop, using a mild detergent – rinse thoroughly after wiping.
Carpet is a low-maintenance floor, regular vacuuming and occasional steam cleaning will have it showing up for you for years to come.
Timber is a durable and sturdy floor but have a fairly specific set of cleaning needs; sealed floors need only to be swept and damp-mopped. Don't use too much water or the wood could swell and split!
THREE
Somewhat of an expansion on the third point, but we think it's important enough to highlight; get out the vacuum accessories.
For example, using the crevice tool to vacuum the edges of your carpet will give you a deeper clean to the edges and help prevent those unsightly lines around the skirting boards.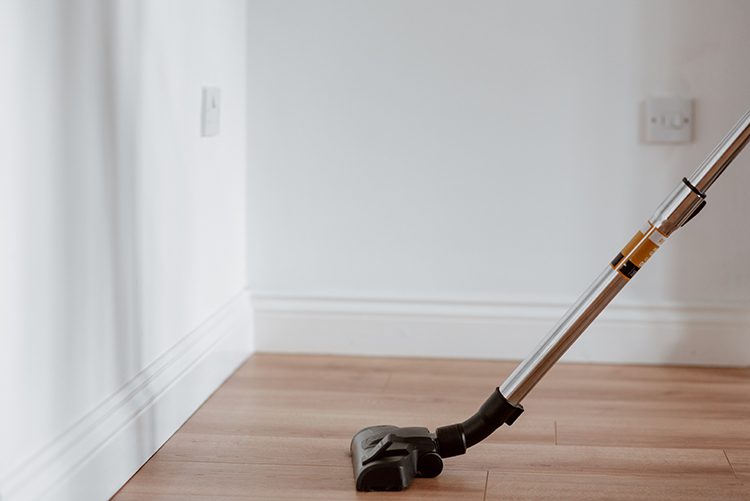 FOUR
Protect your hard surface floors.
Just like all technologies here in the future, what's on offer to protect your floors from your furniture has come a long way.
Find just the right product to protect your floors; like felt pads underneath furniture legs (or if your furniture doesn't play nicely with these, you can get little socks for your chair's legs) or you can even get plastic feet to go under furniture legs on carpet to prevent pile crush.
And fasten drip trays under plant pots!
FIVE
Follow the instructions – newly finished floors require special attention.
When your brand new hard surface floors are ready to be walked on after initial hardening some precautions will still be necessary.
Like, rugs shouldn't be laid until after the floor finish is entirely hardened. Light furniture can be used during this time but protective felt should be attached to furniture feet and that same furniture should be lifted and not slid along the floor.
Heavy items like refrigerators should be moved carefully into place, never dragged. And you should leave the high heels and the sports shoes by the front door!
Now you've worked your way through our top tips and written your pros-and-cons list, what's next? Our stores in Melbourne (Bayswater and Blackburn) both offer customers the chance to see our amazing range of products up close and on the roll,. Forget about those tiny samples and catalogue images! Come in and see our amazing selection for yourself.