Complete Carpet Company is Melbourne's home for high quality, stylish and affordable carpet. Both our Bayswater and Blackburn discount stores in Melbourne offer a massive range of factory-first flooring, A-grade seconds, discontinued flooring lines and budget-conscious remnants. Whether you're looking for a custom-made floor covering or discount carpets and rugs without compromising on quality, call into either of CCC's two carpet stores in Melbourne today to see the great range we have in stock.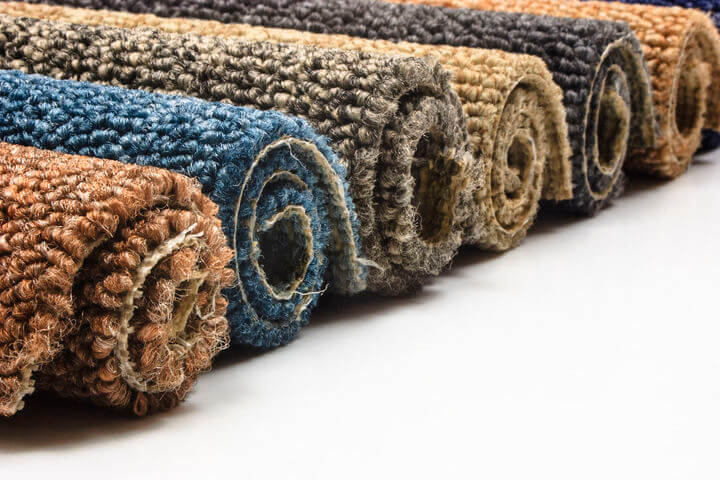 Our Bayswater and Blackburn stores in Melbourne both offer customers the chance to see our amazing range of products up close and on the roll. Forget tiny samples and catalogue images, come to your nearest CCC discount store in Melbourne today and see the amazing selection for yourself.
Whether you're looking for a luxurious pure wool bedroom carpet or practical and durable flooring for your hallway or office, Complete Carpet Company can offer you the best price and range in Melbourne, thanks to our no-nonsense bulk buying practices and simple stock displays. We carry stock from some of the best-known carpet manufacturers in Australia, including Feltex, Tuftmaster, Redbook, Hycraft, Norman Ellison, Beaulieu and Godfrey Hirst.
If you want low cost flooring with a high-end finish, speak to our experienced customer service team in-store to discuss the products we stock and meet Melbourne's best professional carpet installation team.
We are also proud stockists of Victoria Carpets, one of the most familiar names in carpeting, not only in Australia but also across the world. Originally a wool house, Victoria Carpets now produces carpeting using a blend of fibres from pure wool to nylon, all without losing their reputation for quality, sophistication and design. In fact, for the last two years the company has held a royal warrant from the Queen as a supplier of carpeting to her household, and if it's good enough for a Royal Palace, it's definitely good enough for our carpet stores in Melbourne.

Originally established in Kirkcaldy, on the east coast of Scotland, in 1895, Victoria Carpets moved to the home of the burgeoning UK carpet industry, Kidderminster, a decade later. Carpeting appealed to the growing middle classes in the early part of the 20th century, not least because they created cosier homes and made much of the UK's established weaving and cloth production industries. However, the carpet making industry was slowly dying in the UK, leading the company to look overseas to grow its manufacturing base, eventually settling on Dandenong, near Melbourne, in 1954.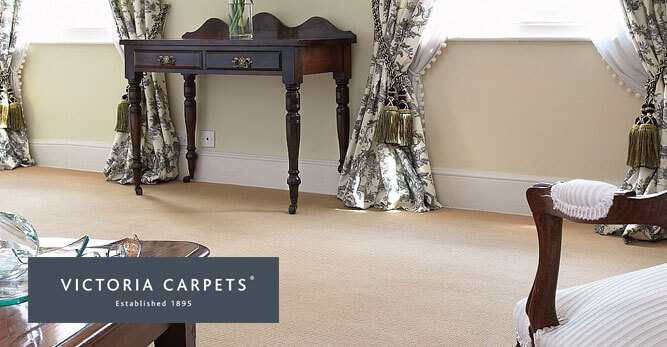 With a foothold in key international markets and a worldwide reputation for quality, Victoria Carpets was one of the first major manufacturers to buck the trend for outsourcing and instead decided to bring all the parts of its supply chain in-house in the 1990s. As a result, the company can react rapidly to changing fashions, streamlining its processes to save the consumer money on the end product. With the exception of retail, every stage of Victoria Carpet's production, from denier to design, is carried out in-house, making them world leaders in vertical integration and after-sales care.

Victoria Carpets still produces the high-quality 100% wool carpets its reputation was founded upon. Wool is a luxury material for carpet, yet it's incredibly practical, thanks to its inherent fire and stain resistance. Although wool feels incredibly soft underfoot, it is amazingly hard wearing. Dents disappear quickly and the natural curl of the wool fibres help it bounce back from frequent use. As a natural, sustainable and renewable product, it has very little negative impact on the environment.
As well as wool, Victoria Carpets produces Stainmaster® EverSoft® nylon carpets, which boast amazing softness and stain resistance, and a range of carpets using a blend of fibres, all mixed to their precise specifications in their own mills and manufacturing plants. They can even custom-make a carpet to your exact design, ideal for demanding commercial carpet customers.
Commercial customers will find our stores conveniently located and full of affordable flooring products in the bulk quantities they need. Because our Melbourne stores source carpet and flooring directly from the factories that manufacture them, we can offer a huge range for commercial sales in large quantities to suit any flooring need.
From deep pile carpets for boardrooms to hardwearing tiles and easy-to-clean commercial carpeting, whether you are refurbishing an office or a home, Complete Carpet Company stores likely have whatever you need in stock, in Melbourne, right now.