A DIY installer's dream, a laminate floating floor is a simple, affordable, and durable flooring solution that can be installed in hours and will last for years. Complete Carpet Co offers the best selection of laminate flooring Melbourne has to offer. Whether you're buying for your home or business, our two Melbourne stores display the best laminate flooring ranges in Australia, including big brands like Embleton and Godfrey Hirst.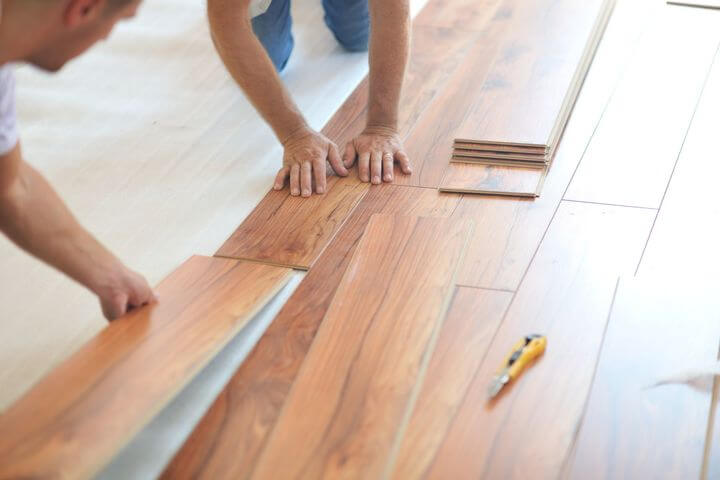 Thanks to improvements in production techniques, laminate flooring has improved in look and feel in recent years, but remains one of the most cheap flooring options available to commercial and domestic customers on a budget, and a popular choice for Melbourne customers. Hardwearing, easy to maintain and affordable, laminate flooring is a practical choice for offices and domestic areas alike. The hybrid nature of laminate flooring, as well as the multi-layer production process and sealing techniques, make modern laminate flooring a great choice for high-traffic and humid areas in Melbourne and beyond.
Save on Laminate Flooring
As laminate flooring is created using a photographic image rather than natural materials, the choice of colour, texture, and finish is astonishing. At Complete Carpet Company, we have a regularly changing stock of laminate flooring available for you to take away or have professionally installed in Melbourne. We buy in bulk, direct from factories, and there's a very good chance that we have what you need in stock, right now.
Call into our Bayswater or Blackburn stores to see the latest laminate flooring.