When it comes to investment or rental properties, most landlords don't put a lot of thought into the type of carpet that is installed. In an effort to keep costs down, many landlords will pick a cheap carpet and have it installed as a cheap flooring option. Unfortunately, that might not be the best decision.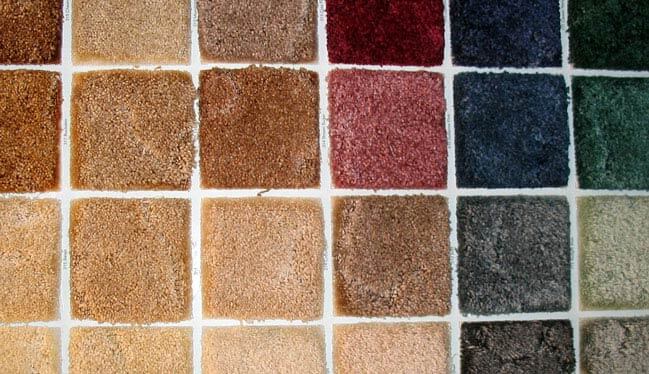 Installing cheap carpet in a rental property may appear as though it will help save you money, but that isn't always the case. Sometimes installing cheap carpet saves you money up front, but it causes you to lose money in the long run because you may have to constantly replace it – which can cost a lot.
We want to help you determine if the cheap carpet option is best for your rental property. We will look at some of the factors you should consider before purchasing carpet and we will even provide recommendations for various types of carpets you can install in your rental property.
Factors to Consider When Thinking of Installing Cheap Carpet in a Rental Property
Before installing cheap carpet in your rental property, it is important to think about how the carpet will be used. For example, will the carpet be installed in an area where there is a high volume of foot traffic or is it installed in an area of the home where people rarely walk, such as the bottom of a closet or a side bedroom?
Thinking about how the carpet is used will help you determine whether you will want to install a cheap carpet or consider a more expensive option. In some situations, such as homes where there is a lot of foot traffic, the cheap carpet option may not be the best, as the carpet is not designed to last. This will result in the carpet wearing down faster, which means you will have to install new carpeting more often.
When thinking about installing carpet in your rental property, take a few moments to think about the following things:
Foot traffic – Is the carpet installed in an area of the home where there will be many people coming and going?
Style consideration – Is there a specific look you wish to give your rental property?
Budget – Are you looking to install a quick, cheap carpet or do you have the funds to purchase a higher quality carpet that may last longer and not need to be replaced?
Popular Carpet Options for Rental Properties
Almost any carpet will work for rental properties. It just comes down to how much you – the landlord – are willing to spend on the carpet.
Some of the most popular options for carpets in rental properties include:
Polypropylene – this is the cheapest option. It is easy to clean but might not withstand a lot of foot traffic
Corn fibre – This carpet option is stylish and long lasting, but requires you to pay more upfront.
Nylon – This popular carpet option is affordable and durable.
If you are getting ready to install carpeting in your rental property, let Complete Carpet Co. help you. We are more than happy to help you find cheap carpet that fits the needs of your rental property. We stock a huge range of carpet from all the best brands and sell them to you at factory direct prices.
Contact us or visit one of our two locations throughout the Melbourne area.