Sometimes you look at a fully furnished room and feel as if something is missing from the decor. Just adding a simple rug to the floor of the room could give that finished room that special "it" factor. However, it has to be the right rug for that room.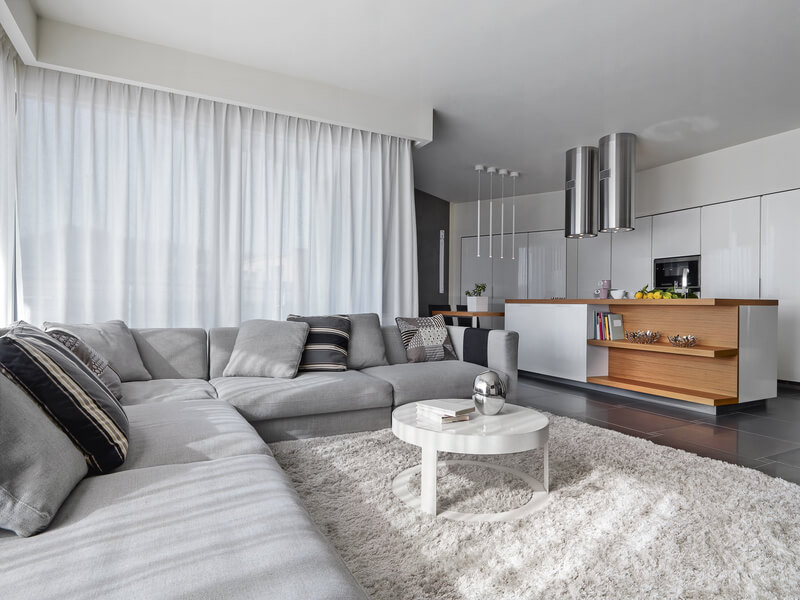 The following are some interior styling tips that will help you when shopping for rugs for your home.
Tip #1 – Rugs can be Used to Establish Room Boundaries
Open floorplans are extremely popular in homes and apartments. While these types of floorplans look great and provide you with a lot of space to move around and decorate, it can be difficult to establish room boundaries. That is where a rug can help.
Rugs can be placed in various parts of a room to establish boundaries. For example, a rug can be placed in a small area off the side of a room to establish a dining room or breakfast nook.
Tip #2 – Determine How You Want to Use Your Rug
When decorating your room, you have two options for how to use your rug. You can place all the home furnishings on top of the rug or you can place them around the rug. Determining how you want to use your rug will help you figure out which rug to purchase.
If you are going to place all the home furnishings on top of the rug, you will want to look into over-sized rugs that either stretch the span of the entire room or almost reach the ends of the room. If you are going with a smaller rug where you place the home furnishings around it, you will need to take careful measurements and know how you want to set your room up. This will help you determine what size rug to purchase.
Tip #3 – Take the Rest of the Room into Consideration
It might be tempting to purchase a rug just because the look or style is appealing to you, but it is important to make sure it fits in with the room you wish to place it in. Take a few moments to think about whether or not the rug will fit in nicely with the room's existing decor. The last thing you want to do is purchase a rug only to discover you will need to remodel the whole room to make it fit with the decor.
Tip #4 – Splash of Colour or Natural Blend?
Rugs can do a lot for a room. They can brighten a room up by adding a splash of colour or they can just be used as practical decor that provides a purpose, yet blends in nicely with the surrounding decor.
Before purchasing a rug, think about how you want it to look in the room. Do you want your eyes to gravitate automatically towards the rug or would you prefer the room to look like a single cohesive unit? The way you answer this will determine what rug you purchase.
If you live in the Melbourne area and are looking for a rug for your home, visit Complete Carpet Company at one of our two locations. We have a huge, diverse inventory of rugs and cheap carpet at factory direct prices.
Stop by Complete Carpet Co today and find the perfect rug for your home.