Which areas of your home tend to see the most foot traffic? For many Melbourne homes, the main living areas—including the living rooms, family rooms, kitchens, and hallways—tend to be among the highest foot traffic spaces in the home. As such, they require durable, long-lasting floor coverings to stand up to the test of time. If you're thinking about installing new flooring in an area of high foot traffic in your home, there are a few options to consider.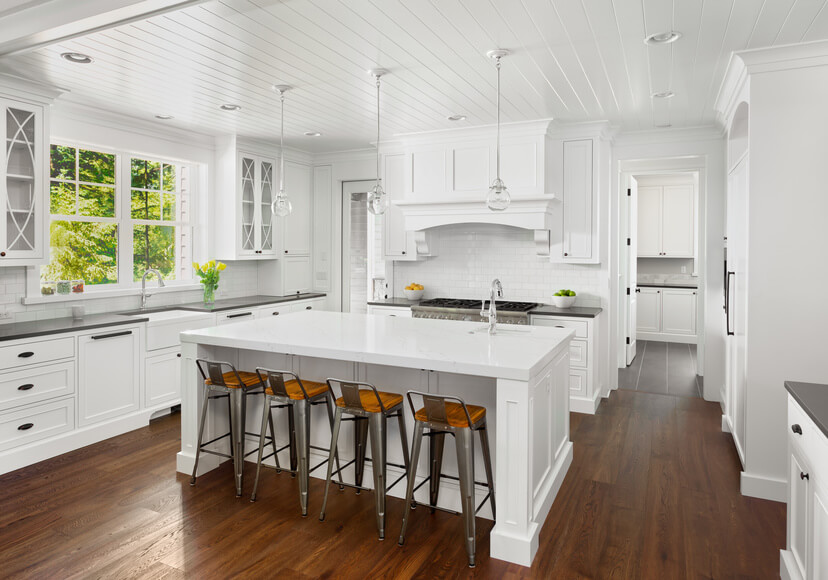 Vinyl
When it comes to flooring options that are both durable and budget-friendly, vinyl is the way to go. Many buyers enjoy that vinyl flooring comes in a wide range of designs, including flooring that is made to look like stone or wood. At the same time, vinyl doesn't require any extensive maintenance. Simply sweeping and mopping regularly will keep the floor looking like new, and it's durable enough to hold up to daily foot traffic.
Laminate
Laminate flooring is another popular option for areas of high foot traffic; especially laminate flooring that's made to look like wood. Many of these laminate floor planks have a texture that makes it look like real, hand-scraped wood, along with several protective layers to hold up to even the heaviest foot traffic. Laminate is easy to maintain and can be quite scratch resistant, making it a great option for homeowners with pets as well.
Timber
If you're looking for something classic yet durable enough to stand up to the test of time, floating timber floors may be worth your while. They will require a bit of a larger up-front investment, but hardwood timber flooring is known for its beauty and long-lasting durability. The key to maintaining timber flooring, however, is making sure to maintain it properly. This will mean not only sweeping and mopping regularly, but having your timber flooring resealed occasionally as well.
Another nice thing about hardwood timber flooring is that it can be refinished if it becomes worn. This is done by sanding the floors down and re-staining and sealing them for a fresh, new look.
Bamboo
Many homeowners who want the natural beauty of timber but want something a little more durable and environmentally friendly often turn to bamboo floating flooring for the high traffic areas of their homes. This is yet another option that will require more of an initial investment, but bamboo is also much lower maintenance than many other flooring types because of its incredible durability and is eco-friendly to boot.
Carpeting
Believe it or not, carpet can be a practical option for high foot traffic areas, especially in family rooms and hallways. The key is to install a denser, quality underlay underneath the carpet to ensure it will remain soft and plush under your feet for many years to come, and to select a carpet type that is designed to reduce wear and remain durable under constant traffic.
If you're in the market for quality floor coverings, including cheap carpet for your Melbourne home, look no further than Complete Carpet Co. Here, you'll find a wide range of floor coverings to suit your needs and budget!